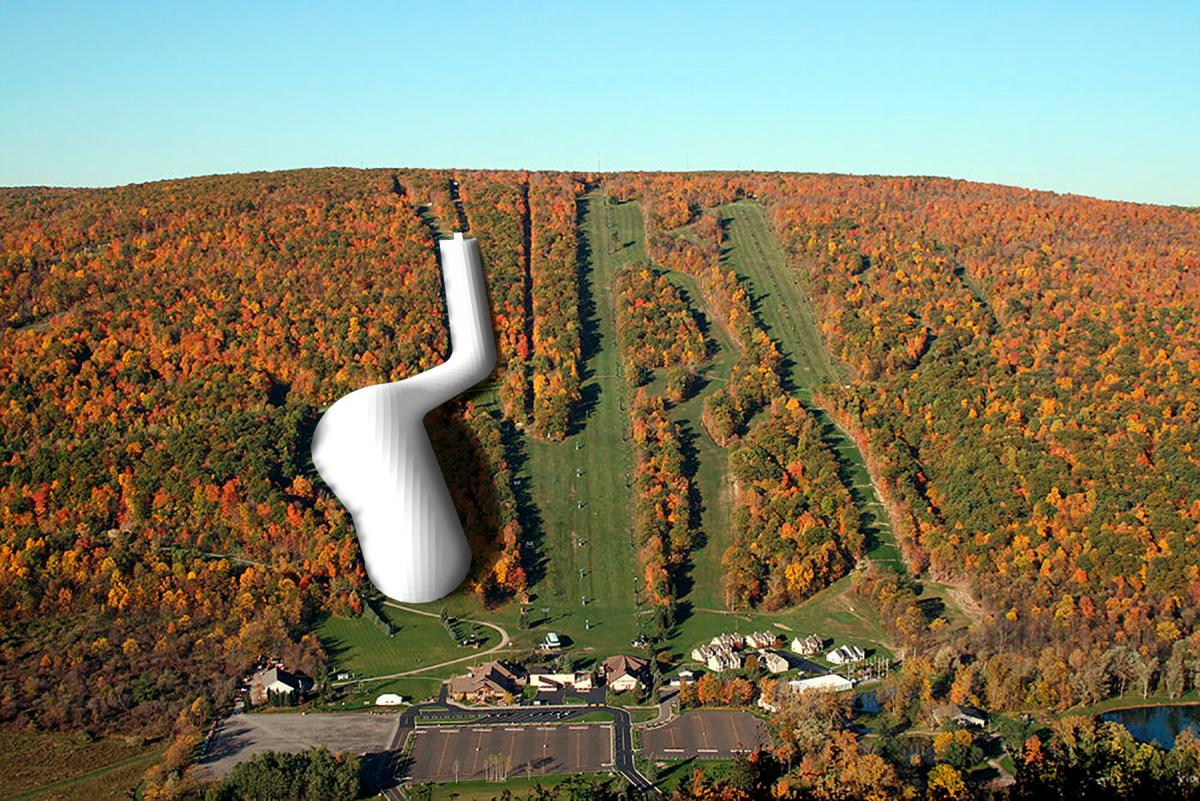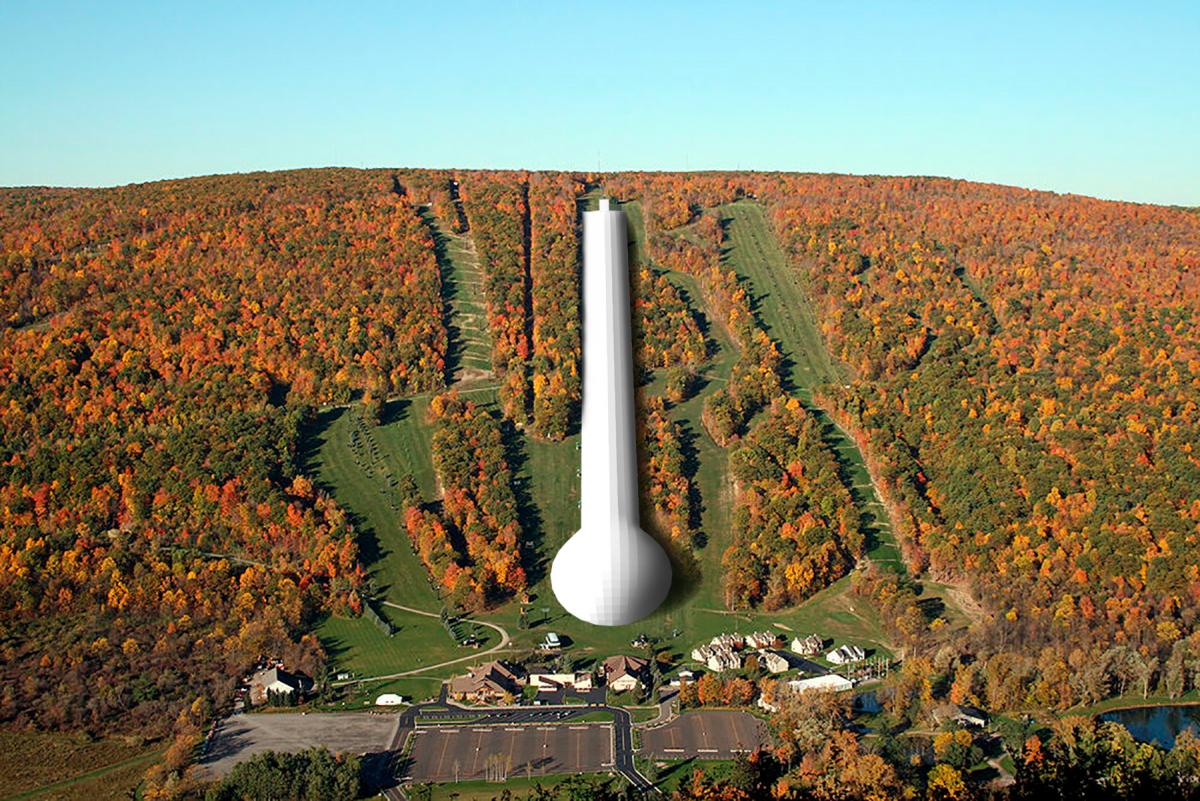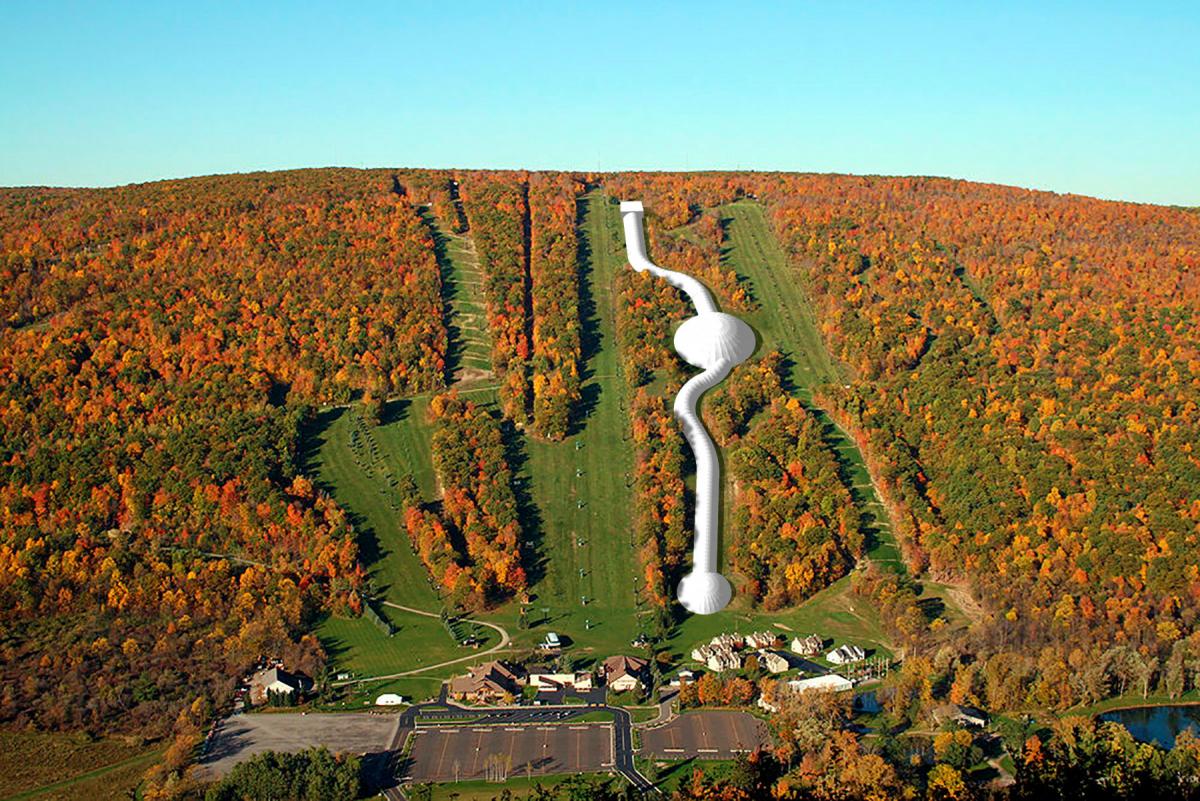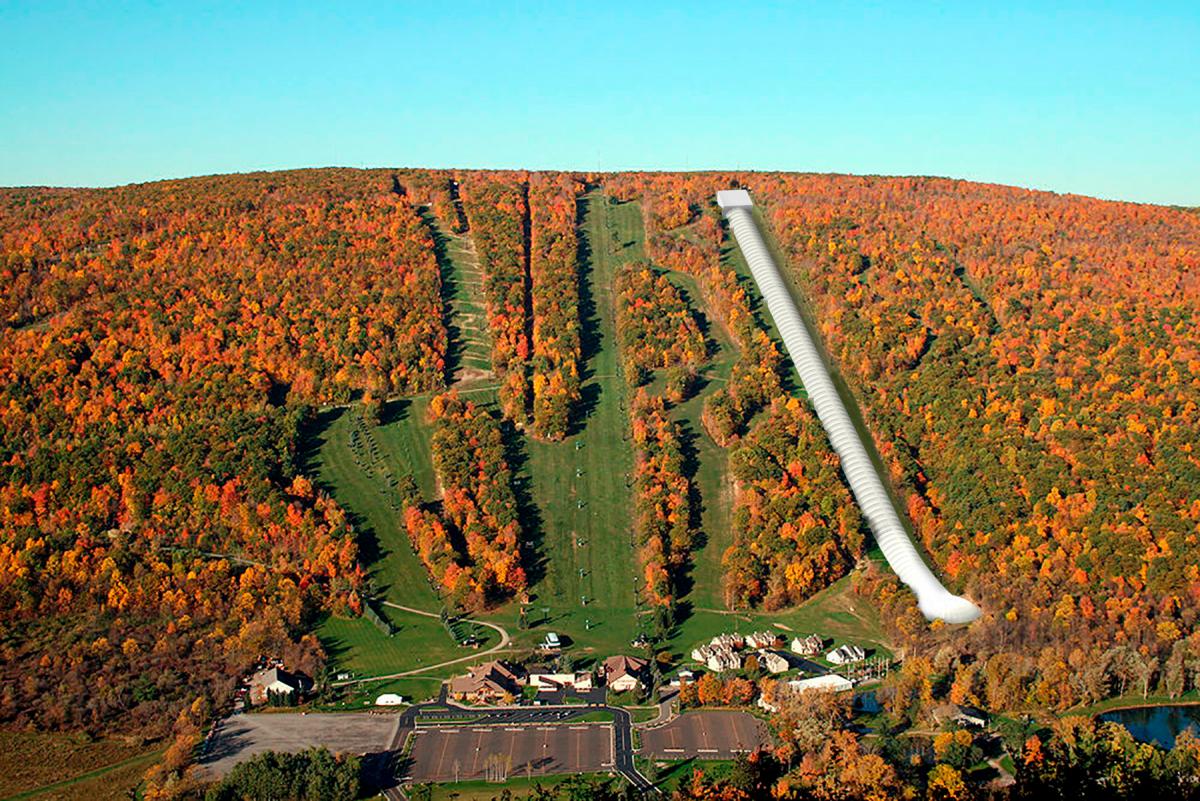 Ski-slope-funpark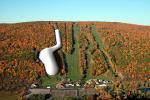 Ski-slope-big-central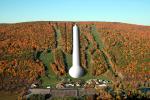 Ski-slope-3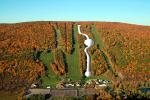 ski-slope-summer-2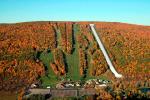 Background
Star Lake Holding in Arjeplog (SLH), a company with its roots in the automotive industry developed and applied for a patent for the VehiDome product – a new concept of building large climate halls for vehicle testing. In connection with the patent for VehiDome being approved at PRV at the end of October 2020, it was discovered that a VehiDome climate hall also would be perfect to set up in an existing ski slope, and thus be able to offer alpine climate-proof skiing all year round!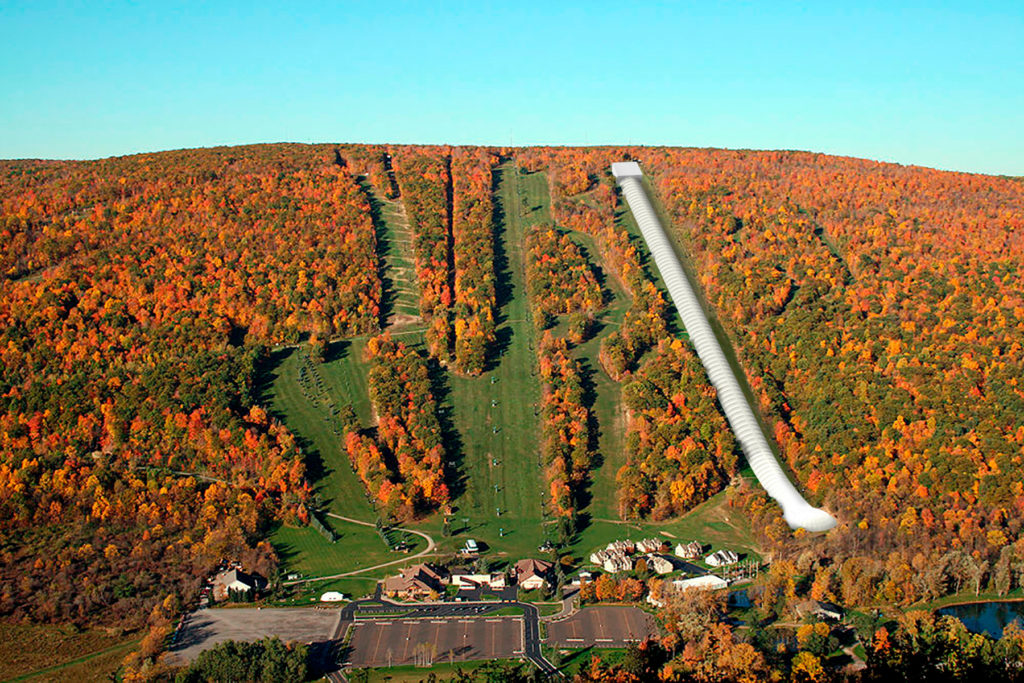 A few indoor alpine skiing halls have already been built in the world (Dubai, Bottorp Germany, Wanda Ski Park China) with the most recent indoor hall being built in Norway and it opened in 2020. The Norwegian facility is 500 meters long and slopes 22 degrees. The budget was NOK 800 million (80 million Euro).
The VehiDome designers have calculated the cost of putting up a VehiDome ski slope in comparison with the Oslo-slope and these are the reasons why SLH believes that a VehiDome building on a ski slope instead of a building as in Norway (made of wood, steel and concrete) is a better option: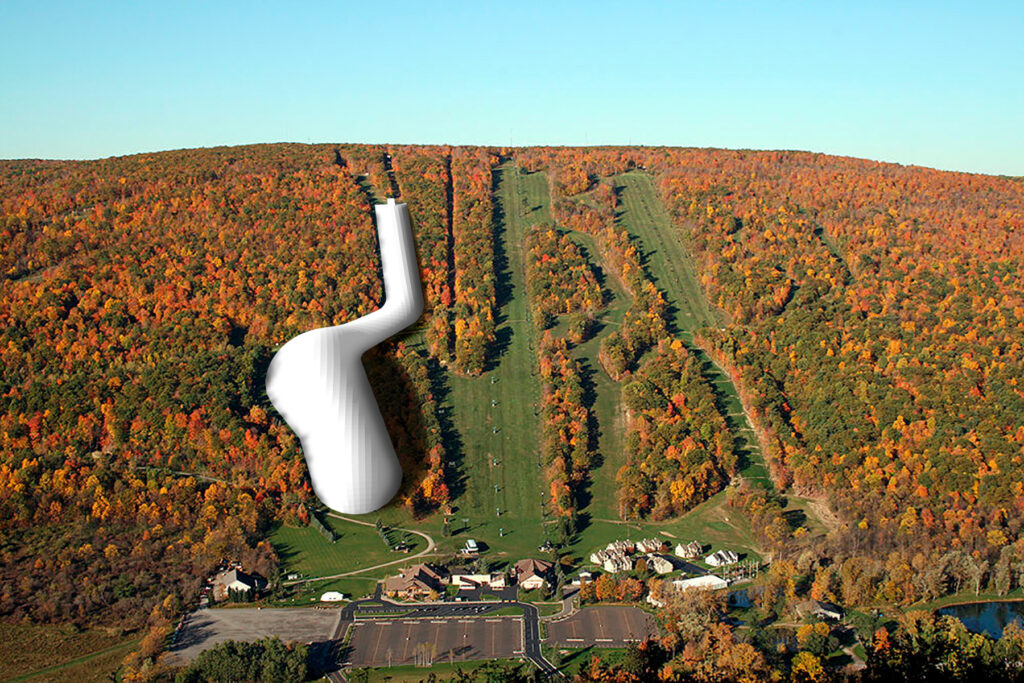 The first reason;
A corresponding slope, i.e. 500 meters long that slopes 22 degrees, dressed in a VehiDome climate hall, would only cost about 20% of what a conventional building built in wood, steel and concrete would cost.
The second reason;
A VehiDome can be placed on an existing ski slope, which can either be straight, or in a curved slalom shape, and could have a much steeper slope than 22 degrees if wanted. VehiDome is based on the well-proven Air-Dome technology and is thus a lightweight construction with no significant pressure on the ground because it is held up by means of overpressure. Therefore, it is also suitable to set up in varying terrain.
The third reason;
Building a VehiDome in the above size only takes between 8-10 months.
Normally climate halls are all built using steel and metal sheet which results in size limitation, safety issues with supporting poles in the testing areas.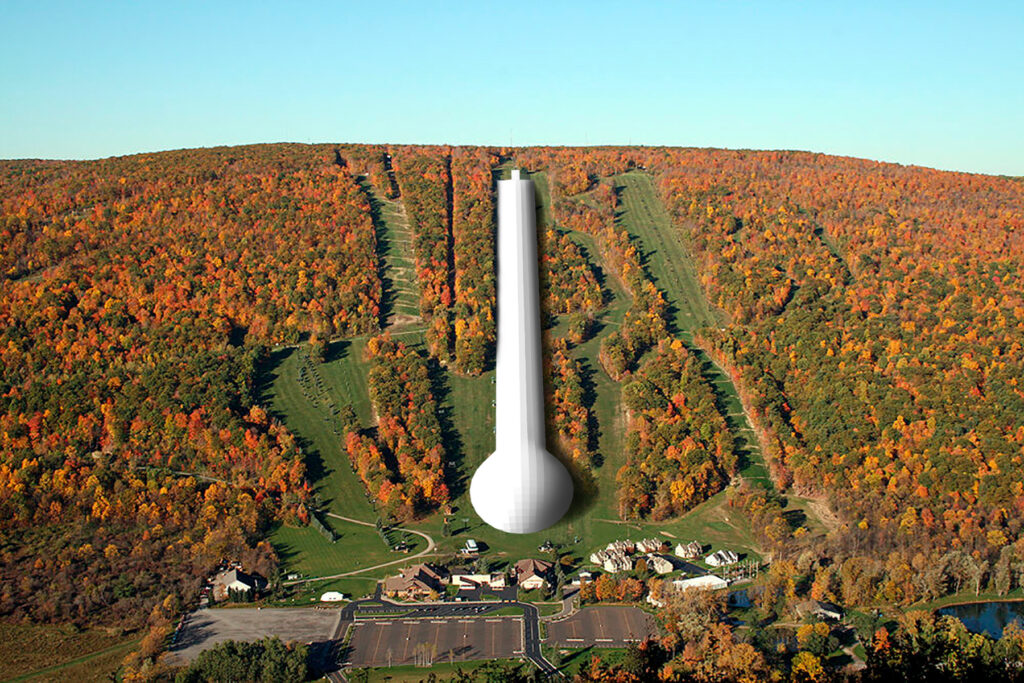 The fourth reason;
A VehiDome has no direct restrictions on building size! Building a VehiDome climate hall in a ski slope that has a size of +1000 meters in length and for example 60 meters in width is thus no problem.
The fifth reason;
Security! On the inside of a VehiDome there are no pillars or poles that could pose a risk of collision for the skiers. And on top of this there is a built-in and patented fender / shock absorber system against the outer walls that can even withstand a collision from a car!
The sixth reason;
A VehiDome would weatherproof the skiing in winter, and at the same time enable alpine skiing in temperatures below zero even during summer! Just as a VehiDome climate hall would enable winter testing all year round at a car test destination, a VehiDome would enable alpine skiing all year round at a ski destination.
Conclusion
We believe that many of the existing ski destinations in the world could benefit from investing in this concept. Due to the increasingly warmer climate, winter seasons are getting shorter and shorter, and some ski slopes even have problems offering winter weather and snow to their visitors today.
An investment in a VehiDome is an investment for the future!
Photos: By meg colombo from Finger Lakes, NY, USA – Bristol Mountain Winter ResortUploaded by Common Good, CC BY 2.0, https://commons.wikimedia.org/w/index.php?curid=16389661